Koh Samui wedding videography
We are passionate about our work. Apart from introducing fresh insights,
we embody them in the gorgeous product, either it's cozy videography of
family, kids, Thailand promotional video or reports.
Within a unique Thailand atmosphere of Koh Samui, where our team is
located, we'll be happy to take adorable, heartwarming, fabulous or
extraordinary Wedding Video, at your pleasure. To catch all the valuable
moments of celebration and ceremony, our professional kit evolves a few
cameras. By teaming up with videographers, we are achieving more
complemented and remarkable content for Wedding Video.
We cooperate with a wide range of wedding agencies, so our specialists
would love to advise the best ones that could meet your requirements and
preferences. The big day in Thailand should be relaxing and enjoyable, so
the company will care for the wedding and ceremony process, and all that's left to do is entrust us with the video shooting.
The wedding shooting allows you to enjoy incredible memories and dive
into the wedding or any other important celebration on Koh Samui Island
whenever your heart desires. If you are getting ready to honeymoon
miss to capture on cam that luxury moment of the day when newly-married groom in a tux and bride wearing a white gown are so excited to drive a magical honeymoon trip. Moreover, family adventure or holiday is no less a perfect idea to gather the closest people to fill the family archive with adorable video shooting. If you like to have a good time chilling on Thai azure beach with sensational food and paddle-boarding, just feel free to order videographer so to make a video about your party with beloved,
friends or surfing with kids.
What could be so attractive about Koh Samui in Thailand for you? Well, the primary reason why we recommend this island is that you can find here what people usually searching for: turquoise water, peaceful quiet, tons of bars and restaurants, astonishing nature, entertainment, and relaxing sunbeds. Just a tropical nirvana and paradise under the palm trees to match every taste and pocket. This is an indispensable place where you can take a rest from the metropolis&; unwieldiness. Instead, you could revel in the clear stretches of sky, swim under waterfalls, breathe the fresh sea air, and enjoy the great views with white sands and underwater world. You may also order our videography to other Thailand resorts, like Phuket, Bangkok, Pattaya, Krabi and Koh Phangan.
Our team is legally registered in Thailand, so the wedding video shooting in Koh Samui is provided on legal grounds.
Feel free to ask any questions and don't hesitate to write or call us so to
order a fascinating videographer for Thailand Wedding!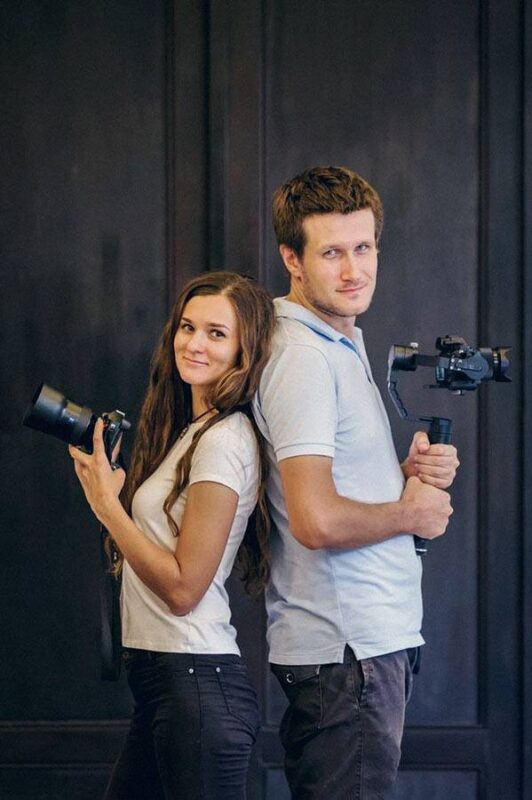 Drone servise Koh Samui
drone service available for any of your photo-video shoots